YACHTEZ 2019/20 BOAT SHOW CALENDAR 
GENOA BOAT SHOW/SALON DE NAUTICO
For our customers, we want to make aware of the national and international boat shows where YachtEZ Import And Export will be participating in and available to our clients for representation and/or assistance in vessel information and ultimate purchase.
Boat shows are part of our yearly scheduling national and international for the exposure of the lines of vessels we represent, and also to see what is new to the market in everything from small tenders and inflatables 8′-35′, to day cruisers 20′-50′, to overnight pleasure yachts 35′ to 70′, to yachts 70′ and to the moon.  We are Brokers, so we can and will either find you any boat you want, any boat on the Pre-Loved Market [aka-Brokerage], or build you a new one to your heart's content.
Part of our professional assistance for our clients in our representation, is that we will secure for their security and safety in purchasing by offering:
A legally binding national or international CONTRACTUAL PURCHASE AGREEMENT: Where  the licensed and bonded Florida Yacht Broker who represents the BUYER as well as the SELLER, in getting the best price between the parties, BUYER and SELLER assisting through closing of sale and delivery regardless of national or international boundary adhering to any legal requirements for transition of 100% ownership of any vessel.

At closing providing a Clear Title from SELLER to BUYER

For BUYER the best for any financial assistance requested in any need for financing lending available.

Clearance for any legal export or import customs entry, from export if applicable through to delivery processing any duty or import tax required.

REMEMBERING….

BUYER PLEASE UNDERSTAND

,    ALL BROKER Commissions are paid by and for the SALE OF VESSEL ONLY, and only has bearing on final amount paid by the PURCHASER for the amount paid to SELLER.  

PURCHASER does not pay commissions

, the commissions come from SELLER proceeds.  All applicable fees are a part of the Purchase Agreement, and is fully disclosed as final payment for services rendered as described and contained in said Purchase Agreement.  The reason for using a licensed and bonded Yacht Broker, is that the legal requirements for a transfer of sale of vessel, requires the safety for said  state and international Yacht Broker License, that it protects the BUYER and SELLER from any impropriety and if any question is raised on any level, the state and/or country holding the license, takes full responsibility for all legal investigation and said bond and insurance covers both BUYER and SELLER during the course of any investigation.  Protection for both BUYER and SELLER is worth the use of a proper licensed firm to do the purchasing process from start to finish.
We as a company are proud to offer our regional offices and their officers at the most prestigious and important boat shows where we will assist our clients in opportunity, selection, and what is the newest vessel designs and products on the market.
With our National USA offices and principal Mark Gianassi at the helm national and international, acting as overall director for the Americas Region, does not stop there by any means whatsoever.  With his  Italian upbringing and heritage, is available for manning international shows from Europe with Chris Cassignol of Boats Direct based in Cannes, the South of France, and Marco Alberti of MB&Boats from mainland Italia and Sardinia, vastly increases our market share.  Adding that to our recent expansion to Singapore and Australia, accompanying Marketing Director Robert Washick now living and working in the Southeastern South Pacific shipping port of Dunnedin,, New Zealand, makes for a complete national and international global picture.  
YachtEZ domestically staffed with Central Florida regional director and expert internet "Blogger" Dr. Tom Reich, the "Good Captain Graham" Barnes for the Southern Coastal Region,  with Capt. Devlin Gleason for the Florida Treasure Coast and Great Lakes, is perfectly poised for blanket coverage of the Americas.   Adding master yacht broker Trevor Smith for South Florida, Florida Keys, and Gulf, John Giles for North Florida, Gulf States through Texas, and Vincent Schimentti for New England states based in New York.  YachtEZ as a global marketing company is well covered for our national and international presence and boat show exposure with capable personnel to assist you onsite at each and every corner of the world maritime stage .
Our listed European offices will handle the Mediterranean, Adriatic, and Aegean Seas, we well as clients from the Middle East and Africa, to our newly opened office as noted above in New Zealand, under the guidance of Robert Washick, for the South Pacific Rim and Asia. Further taking the international representation of Leo Salazar for Central and South America, conquers the Americas language barrier with fluid Spanish bilingual business professionalism, understanding,  and interpretation  [http://yachtez.com/team-yachtez/ ].
The following list of national and international boat shows are where YachtEZ Import LLC – Domestic, and YachtEZ Import And Export LLC – International, are registered and scheduled to attend.
Please register in advance with our main office for the show or shows of your choice to have our staff greet you at show arrival and to assist with everything from show accommodation and appointments to see the vessels of your choice.  That, and getting you into the ever so important right parties, boat shows are everything they say they are and so much more:
JANUARY 2019:
INTERNATIONAL
LONDON BOAT SHOW

 


JAN 2019 – CANCELLED
London Boat Show 2019 –

CANCELLED
Wednesday 09 – Sunday 13 January 2019
ExCeL London
http://londonboatshow.com/
___________________________________________
PHUKET INTERNATIONAL BOAT SHOW 2019
Royal Phuket Marina, January 4-7, 2019
udience with luxury car manufacturers, premium lifestyle services, watersports and diving products and luxury property developers.
All in all, a great success for the Pacific Rim, YachtEZ represented yearly by  our newly opened office in New Zealand, with Director, Robert Washick and staff onsite.  For more information, please contact Robert directly at robert@yachtez.com
_________________________________________
 NEW YORK BOAT SHOW

DATES & HOURS

January 23–27, 2019

Wednesday- 12:00 PM – 9:00 PM

Thursday- 12:00 PM – 9:00 PM

Friday – 12:00 PM – 9:00 PM

Saturday – 10:00 AM – 9:00 PM

Sunday – 10:00 AM – 6:00 PM

BUY TICKETS

Adults: $16, children ages 12 & younger: FREE*

January 25–29, 2017 | Javits Center
___________________________________________
Thanks for visiting. Mark your calendars for next year, January 9-13, 2019!

DATES & HOURS

January 9–13, 2019

Wednesday 2:00 PM – 8:00 PM

Thursday 11:00 AM – 9:00 PM

Friday 11:00 AM – 9:00 PM

Saturday 10:00 AM – 8:00 PM

Sunday 10:00 AM – 5:00 PM

BUY TICKETS

Adults: $15, children ages 12 & younger: FREE**
___________________________________________
FEBRUARY 2019:
INTERNATIONAL
THAILAND YACHT SHOW
 PAST SHOWS                                         

 

February 11-14, 2016
Phuket's newest and most exciting gathering of yachts, boats and luxury brands, brimming with glamour and parties will NOT THIS YEAR open its doors in just over a month's time, but has been moved to the above dates of December 14-17, to not compete with the January Phuket Boat Show.  The same exotic revelry and supreme culinary spectacle of food and dance, with ultimate Asian fare there with so much to see and do at the Thailand Yacht Sho7 2017 in December. We are delighted to be able to report that the Ministry of Tourism and Sports and the Tourism Authority of Thailand have now officially joined forces with the Ministry of Transport and the Marine Department to support the new Thailand Yacht Show.
Between the 14th-17th December there will be a bumper schedule of on-water displays, wine, cocktail and champagne tastings, not to mention vibrant parties both on yachts and on-land.  As  we said, if you like to party at Boat Shows, there is no better soiree than the Thailand Yacht Show […. I mean….THINK ABOUT IT!].

Be sure to update your diary with all of the key social events, the full schedule of events can be viewed by clicking here.
___________________________________________
USA NATIONAL
Povidence, RI Boat Show

Dates & Hours:  February 3-5, 2019 


Friday: 12:00pm – 8:00pm




Saturday: 10:00am – 8:00pm




Sunday: 10:00am – 3:00pm

Set Your Waypoint for the 2019 Providence Boat Show in February!

About The Show:

Get ready for the boating season! The Providence Boat Show is the best place for locals and New England visitors to shop early and gather all the information and inspiration you'll need to enjoy your time on the water come springtime. You'll find out what the boating industry has in store for you with our wide selection of the latest in boats, gear, and equipment.

This year's show focuses on how to experience the Rhode Island coastline and will once again feature special events, free seminars with experts, sea-to-table cooking demonstrations, and hands-on activities. There is something for every type of boater—so check back often to get our latest news, and follow us on social media.

The Providence Boat Show is conveniently located at the Rhode Island Convention Center in the heart of downtown Providence, where you will find great hotels, restaurants, and other activities.

Admission:

Adult One Day: $15
Adult Two Day: $25
Family Pack: $30
(includes 2 adults & up to 4 kids 15 & under for one day) (online only)
Kids 12 & under: FREE!

Dates & Hours

February 15-19, 2019

Friday: 12:00pm – 8:00pm
Saturday: 10:00am – 8:00pm
Sunday: 10:00am – 3:00pm

______________________________________________________________________

MIAMI INTERNATIONAL BOAT SHOW

                                                                                                                                    February 14-18, 2019 
http://www.miamiboatshow.com/ 
WHEN: President's Day Weekend, February 14–18, 2019
Premier Day: Thursday, February 14, 10 am– 6 pm
Show Days: Friday, February 15—Sunday, February 18, 10 am–8 pm ; Monday, February 19, 10 am–6 pm
WHERE: 3501 Rickenbacker Causeway, Miami, FL 33149. Located on Virginia Key minutes from downtown Miami
___________________________________________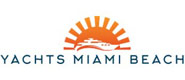 THE ONLY YACHT SHOW IN MIAMI BEACH IS EXPANDING:
The 28th annual Yacht and Brokerage Show in Miami Beach will transform Collins Avenue into a multi-million dollar presentation of yachts including the world's most extraordinary and uniquely designed yachts and superyachts from the world's foremost custom boat builders. The in-water-only display presentation covers more than 1.2 million square feet of space over a mile-long strip of Indian Creek Waterway, featuring hundreds of new and pre-owned vessels valued at more than a billion dollars.
NEW FOR 2018
The Collins Ave location will feature a new boat section between Ramps 6-8 showcasing boats from:
Absolute, Austin Parker, Bahamas Boatworks, Bavaria, Bertram, Cheoy Lee, CNM, Comitti, Dyna, Fjord, Horizon, Jupiter, Neptunus, Nor-Tech, Ocean Alexander and Rio.
The show is also adding a gorgeous new Superyacht Miami location at Island Gardens Deep Harbour on Watson Island to accommodate deep draft vessels up to 500′.
 ___________________________________________
MARCH 2019
USA NATIONAL
Friday and Saturday: 10am – 6pm | Sunday: 10am – 5pm
Step aboard and explore boats of all shapes and sizes including the latest models from Sea Ray, Boston Whaler, and more. Talk with experts and other boaters about features and innovations while sharing your boating stories. With one place to come for everything boating, you'll find the boat of your dreams – to turn your days and weekends into vacations of a lifetime!
You won't believe the selection of boats on display from large to small… too many makes and models to list them all! Millions of dollars of boating inventory…All IN ONE LOCATION. Area lenders will be on hand offering low show financing rates. You could be on the water before the weekend is over.
The event is open to the public. 
___________________________________________
The 32nd Annual Palm Beach International Boat Show, March 28 – 31, 2019, is one of the top five boat shows in the country – featuring more than $1.2 billion  worth of boats,  yachts  and accessories from the world's leading marine manufacturers. It is truly an International Show. The event includes hundreds of Boats from 8 foot inflatables, power boats, fishing boats, center consoles, bow riders, personal watercraft to superyachts over 150'. Show entrances will be located at  Evernia St./Flagler Dr. (waterfront) and North Clematis St./Flagler Dr. (waterfront).
– See more at: http://www.showmanagement.com/palm-beach-international-boat-show-2016/event/#sthash.m2DWBmjs.dpuf
___________________________________________
APRIL 2017:
INTERNATIONAL
The SINAPORE YACHT SHOW team is pleased to announce the dates for the sixth edition of this rapidly growing regional yachting and boating showcase, which will take place between 6th and 9th April 2017.Returning once again to the vibrant atmosphere of ONE°15 Marina Club in Sentosa Cove, the 2017 event will continue to build upon the strong results and positive feedback of this year's show.
For exhibitor enquiries and to reserve your space at SYS 2016, please contact: , and for media enquiries, please email: nicola@singaporeyachtshow.com.
___________________________________________
APRIL 7th– 10th, 2017, PORT OF ANTIBES, FRANCE
"Antibes Celebrates Yachting" is not a city fair, rather a celebration of the yachting industry and the effects on the south of France, but aims to be a celebration dedicated to the yachting industry in general, to captains and crews.  An affair not to miss if  you like the southern French flare, absolutely ideal cuisine and culture, that is a gathering of industry professionals in the most beautiful and magic of yachting port locales of the world.  It is reported that the Antibes Yacht Show in 2014 attracted c. 12,000 visitors in recent years attendance records show. Over half of those came from overseas.
___________________________________________
What's new at the Singapore Yacht Show for 2018?
The Singapore Yacht Show at ONE

°

15

 Marina Sentosa Cove is already recognised as the region's premier event, attracting the very best of luxury boats and yachts, not to mention leading luxury and lifestyle brands. But that's not all. This year's Show has a host of new elements, including the opportunity to take home something from the show (apart from a yacht of course!), as well as a range of epicurean delights, which can be found on our new boardwalk retail village. 

Come live the life at the 2018 Singapore Yacht Show!
---
At the heart of the Singapore Yacht Show, extending from the ONE°15 Marina's clubhouse through to the Sentosa Cove Village Centre, is the new Retail Village on the Boardwalk. Featuring an International Food Carnival, as well as lifestyle-oriented pop-up stores, this new addition gives you an opportunity to shop whilst soaking up the incredible atmosphere.
---
To complement the increased outdoor entertainment, retail and food options, a new wine and gin festival has been added to the line-up. Located near the show's epicentre alongside the marina, the festival will showcase a wide range of beverages that you can buy to take home or sip in a relaxing environment overlooking the show's main attractions.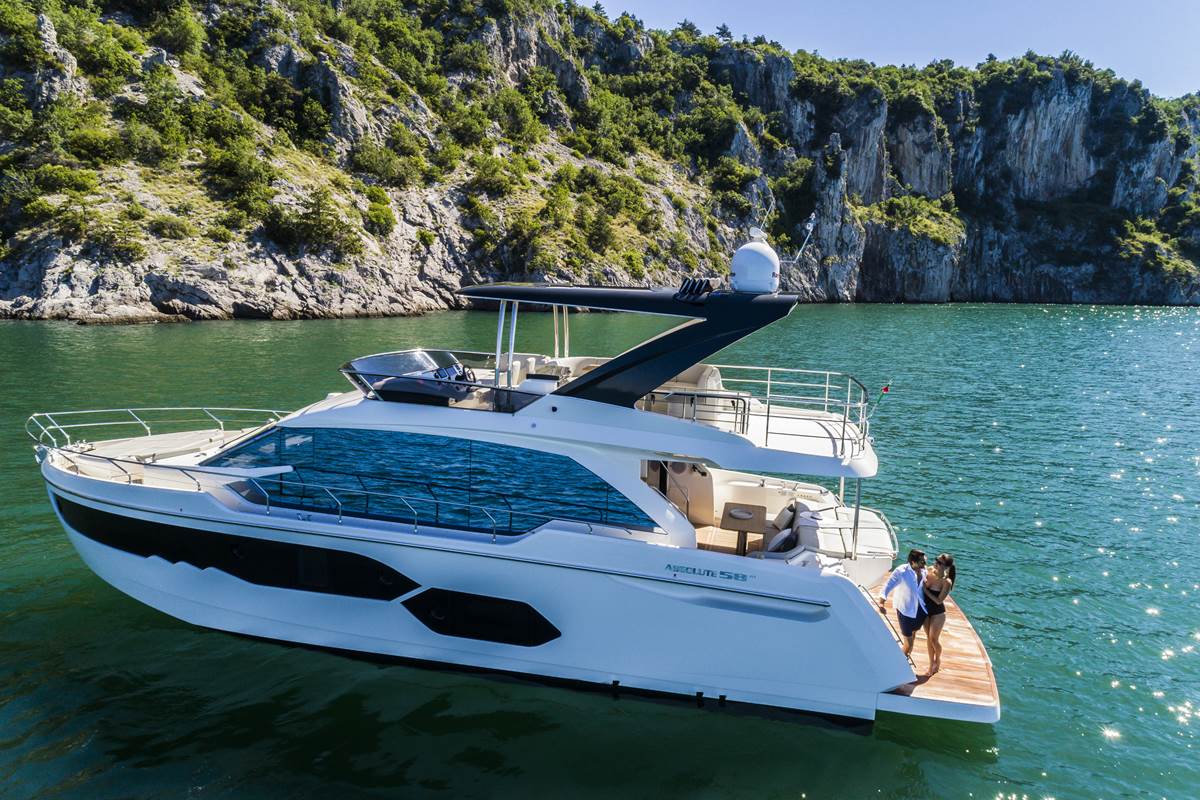 Latest ExhibitorsJoining the ever-growing list of exhibitors is Italian-built, Absolute Yachts, displaying their pristine luxury boats at this year's show. Project manager and advisor to yacht owners, Marcello Maggi, is on hand to guide and provide assistance to all interested guests.
Sabrina Fay Braxton, exhibiting in the East Pavilion, is showcasing the best superyacht interiors, whilst in the same pavilion, Asianfast Marine Industries is there to discuss maintenance services for your yacht, along with the Republic of Singapore Yacht Club, who can provide information on where the best berthing spots are.
We are also delighted to welcome back the Monaco Tourism Authority who will undoubtedly repeat the success they had at last year's show. The only thing left to do now, is to buy the right outfit. For that, Akosee's hand-crafted luxurious pieces, located in the North Pavilion, should be your first choice!
SINGAPORE YACHT SHOW 2019
THURSDAY 12th OF APRIL 3:00PM – SUNDAY 15th 8:00pm @ Ocean Drive, towards Quayside Isle,Sentosa Cove
Barely three months after this year's Singapore Yacht Show, and plans for the 2019 edition are almost complete. The team have been busy collecting all the feedback from exhibitors, sponsors and visitors – news of sales successes, insights and ideas for making next April's SYS even bigger and better.
The resulting Post Show Report is essential reading for businesses who want to develop their brand in Asia and discover the endless opportunities here. We are already seeing an outpouring of interest from long-time loyal supporters and newcomers to the Asian yachting industry alike.
New yacht models and an entire gamut of enhanced luxury lifestyle components will feature at SYS 2019. A revamped layout will enhance exhibitor and visitor experience – notable changes indoors are the Superyacht Lounge and dedicated marine retail space, while on-water will see the return of a much-enlarged demo platform. SYS 2019 promises to be bigger than ever with premium exhibitor space filling up fast – so don't hesitate, please get in touch now if you want to reserve the best spots.
Simpson Marine will return to their prominent location on-water after a hugely successful SYS 2018. Asia's biggest yacht dealership will be showcasing a total of twelve yachts, including Beneteau Power and Sail, superyachtsfrom Sanlorenzo  and Monte Carlo Yachts along with Monte Carlo Yachts along with catamarans by Lagoon and Aquila Power Catamarans.       Italian yacht builder Ferretti Group and their local dealer, Hong Seh Marine, who had record-breaking sales success at this year's show, will return to their frontline position with a bigger than ever fleet of illustrious yacht brands for SYS 2019. Hong Seh Marine will also be showcasing Cranchi and Boston Whaler.
World premiering at next year's event will be a 100% solar-powered yacht by Azura Marine, featuring ground-breaking on-water technology (!) that will be on display to the public for the first time anywhere on the planet.
For those who appreciate aesthetics and audio, Infiniti Jewels and Beyerdynamic will cater to their needs in our entirely new (watch this space!) Luxury Lifestyle pavilion, the SYS Rendezvous.
Asia Pacific Superyacht Association will again have a big presence at SYS along with Major superyacht builders who have already confirmed their continuing support for the show, underlining the growing belief in the huge potential of the latent Asian market, are Amels, Fincantieri, Lürssen, Westport and Bennetti joined by first time exhibitor SeaNet.
The area dedicated to marine equipment, supplies and services will once again feature the likes of Asianfast Marine shipyard, Boat Lift Srl, Cimolai Technology SpA, IGL Coatings, Quick SpA, International Paint, Kin Marine, Marina Industries Association of Australia and Poralu Marine. A whole plethora of marine services and products will cater to the interests of boating enthusiasts and marine professionals visiting the show.
The 9th edition of the Singapore Yacht Show (SYS) will take place from the 11-14 April 2019, once again hosted at the award-winning ONE°15 Marina in Sentosa Cove. SYS is Asia's leading yacht and luxury show, providing nautical lifestyle-seekers with an unrivalled opportunity to discover some of the world's finest superyachts, boating brands, and luxury lifestyle products in a fun and highly social setting.
___________________________________________

USA NATIONAL
SUNCOAST BOAT SHOW of Downtown Sarasota
April 25-27, 2019
SUNCOAST BOAT SHOW of Downtown Sarasota
April 25-27, 2019
The annual Suncoast Boat Show of Downtown Sarasota took place April 21-24, 2018, at Marina Jack's, #2 Marina Plaza, Sarasota, FL 34236. 

Enjoy the great outdoors while pricing and comparing hundreds of boats from the Gulfcoast's leading boat dealers at the all new Suncoast Boat Show of Downtown Sarasota. There is no better place to shop for a boat than a boat show. See various types and styles all in one place.  Also on display will be a full range of marine electronics,  products and accessories. Food and beverages on site. Plenty of downtown parking.  There is no better time than right now for a new boat!
– See more at: http://www.showmanagement.com/suncoast_boat_show/event/#sthash.MEXhYkIS.dpuf
Suncoast Boat Show 2018
The 35th annual Suncoast Boat Show takes place in downtown Sarasota on April 21-24, 2016, at Marina Jack's, #2 Marina Plaza, Sarasota, FL 34236. Enjoy the great outdoors while pricing and comparing hundreds of boats from the Gulfcoast's leading boat dealers. See various types and styles all in one place.  Cruisers, Runabouts, Bowriders, Sportfishers, Center Consoles, Motor Yachts, Inflatables and more. Shop tents full of electronics, accessories, jewelry, art and clothing all in a festive atmosphere with food, drinks, music and much more. Plenty of downtown parking. There is no better time than right now for a new boat!
BOAT SHOW SCHEDULE
Fri. Apr 15, 10am – 7pm
Sat. Apr 16, 10am – 7pm
Sun. Apr 17, 10am – 5pm – See more at: http://www.showmanagement.com/suncoast_boat_show/event/#sthash.MEXhYkIS.dpuf
_____________________________________________________________________
METROPOLITAN PARK
51410 Gator Bowl Blvd, Jacksonville, FL
ABOUT US
JBM & Associates has a passion for creating events that meet our customers' needs. We care about our exhibitors, sponsors and patrons. Our shows are experiences, not just events. With decades of know-how and an outstanding, dedicated team, we are committed to quality in everything we do.
___________________________________________
MAY 2019:
INTERNATIONAL
2019 AUSTRALIAN SUPERYACHT & MARINE EXPORT CONFERENCE (ASMEX)
WHERE: INTERCONTINENTAL SANCTUARY COVE RESORT
WHEN: Monday 22 to Wednesday 24 May 2019
ASMEX 2017 is returning once again to Sanctuary Cove in the lead up to the 2017 Sanctuary Cove International Boat Show.
The event features high profile national and international guest speakers who will address current and topical issues in the industry.
For full details and to register your interest, visit www.aimex.asn.au
____________________
HUNDREDS OF BOATS. FOUR DAYS OF FUN. ONE AWESOME LOCATION.
THURSDAY 23 – SUNDAY 26  MAY, 2019, 9AM – 5PM DAILY
Located near the leading leisure boat manufacturing region of Australia, the Boat Show attracts a number of suppliers and buyers to this event year after year.
This annual four-day event has been successfully running for over 2 decades and as one of the most popular events in the region.
Come here to check out the huge displays of power and sail boats, along with the wide varieties of exhibits, marine products and various services. At this venue, you'll come across Australian products as well as international products from Italy, China, Japan, UAE, India, the USA and the UK. With over 400 exhibitors at this event, the show presents some of the most exquisite boat varieties.
Don't miss the Sanctuary Cove International Boat Show where you will come face to face with the industries latest and greatest showcased against the spectacular backdrop of The Marine Village on the beautiful Gold Coast.
May 25-28, 2019                                                                                                                                                                                         Gold Coast Marine Precinct
Waterway Drive
Coomera QLD 4209
Australia
HOW TO GET THERE
___________________________________________
JUNE 2019
INTERNATIONAL
2017 Melbourne Boat Show
June 16 to 19, 2017
Melbourne Convention & Exhibition Centre

In 2019 put your brand in front of over 29,000 People at the premier boat show in Victoria!

Planning for the biggest boat show in Victoria is already under way and this is your exclusive invitation to exhibit.  The BIAV is now taking applications for next year's show which it plans to be bigger and better!

The Melbourne Boat Show is the ultimate opportunity for you to have your products, services and brand in front of 30,000 boating enthusiasts, fishing fanatics, first-time boat buyers and families.   In addition, we've got a floor plan that will see your space gain maximum exposure and traffic over the four days the Melbourne Boat Show will be held.  These are just some of the many features the 2016 Melbourne Boat Show will have.

2017 Melbourne Boat Show
June 16 – 19, 2019
Melbourne Convention & Exhibition Centre, Melbourne, Australia

So don't delay, give us a call at (03) 8696-5600 or email events@biavic.com.au to discuss more about the opportunities on offer.

__________________________________
USA-NATIONAL
JULY 2019:
AUGUST 2019
INTERNATIONAL
SYDNEY INTERNATIONAL BOAT SHOW 2019:


1-5 August 2019 –Darling Harbour & Glebe Island                                                                         

The Sydney International Boat Show

is the largest recreational marine event in the southern hemisphere.  It first ran in 1968 and since then has played host to over three million visitors who arrive to be entertained, educated, speak to the experts, and to be inspired by this wonderful pastime enjoyed by millions each year.
SEPTEMBER 2017:
USA NATIONA
____________________________
NEWPORT INTERNATIONAL BOAT SHOW 2018   
SEPTEMBER 14-17, 2018
Newport International Boat Show September 13-16, 2018
BoatShowHotels.com has partnered with the Newport International Boat Show as the Official Hotel Provider! Click the link to view all the negotiated discounted hotel rates and to book directly through our system for immediate confirmations and guaranteed rates.
Book Today, Pay Later and avoid missing the best available rates!

Newport International Boat Show September 13-16, 2018
The Newport International Boat Show (NIBS), one of the largest and most prestigious boat shows in the country, spans thirteen acres of Newport, Rhode Island's famed downtown waterfront. Hundreds of domestic and international companies participate and offer a full range of powerboats and sailboats, plus an extensive array of marine products and services to enhance the nautical lifestyle. Special events, educational seminars and hands-on training courses for the whole family are offered throughout the show days, including the world-renowned Newport For New Products (NFNP) program which showcases new boat and boating products making their official United States debut.
The Newport International Boat Show's September dates and stunning location are added benefits to your visit.  Set amongst grand coastal scenery, national historic sites, distinctive inns, trendy boutiques and world-class restaurants, it's easy to pair your passion for boating with the experience of Newport and the beauty of fall in New England.
More than 500 exhibitors,
A prestigious area dedicated to luxury, craftsmanship and lifestyle: the Luxury Gallery,
51 000 visitors from all around the world.

From the 12th to the 17th of September, come to attend the unmissable rendez-vous of the yachting world in the beautiful bay of Cannes.
THURSDAY 4 – SUNDAY 7 JANUARY 2018
THAILAND'S #1
MARINE & LUXURY
LIFESTYLE SHOW
ROYAL PHUKET MARINA • PHUKET • THAILAND
ISTOFLE YACHT STYLE AWARDS TO BE HELD DURING THE PHUKET RENDEZVOUS!

THE PHUKET RENDEZVOUS  >   ISSUE 4  >   AUGUST 2017

The inaugural PHUKET RENDEZVOUS is set to bring the best of yachting and luxury lifestyle to ROYAL PHUKET MARINA, replacing the Phuket International Boat Show (PIMEX), held in the same location for the past 10 years.

With just six month's to go before the Event opens, the PHUKET RENDEZVOUS is attracting a lot of attention from the region's leading brokers, charter companies and yacht manufacturers – almost 70% of the in-water berths are already sold and there is an increase in interest in our Superyacht Hub, located at the nearby private island, Koh Rang Noi.

However, the PHUKET RENDEZVOUS isn't all about boats! The PHUKET RENDEZVOUS team is delighted to welcome onboard three of the island's leading resorts, hotels and property developers to the inaugural edition! Luxury real estate developers Coldwell Banker will exhibit at the PHUKET RENDEZVOUS to coincide with the opening of their new Phuket branch, while Andara Resort & Villas and The Slate Hotel are two of the most luxurious properties on the island, offering a touch of elegance and class to tropical living.

The PHUKET RENDEZVOUS will offer a showcase experience to all the 10,000 expected visitors who will check-in at the iconic ROYAL PHUKET MARINA in January 2019. From high-end properties to fine food and wine, watches to supercars, fashion and art, the PHUKET RENDEZVOUS is poised to be the island's definitive luxury lifestyle event. On the water, we have already confirmed some of the region's leading brokers, including Simpson Marine, Northrop & Johnson, Lee Marine, Leopard Catamarans and AsiaMarine and, with six month's to go, visitors can expect more big names – and a few surprises! – in the following months.

The Phuket RendezVous offers you the opportunity to associate your company with some of the leading brands in the world and optimize your business options throughout South East Asia.

With over 100 participants expected to attend, the Phuket RendezVous promises to be the largest marine and luxury lifestyle event ever held in Thailand.
SCHEDULE
It won't be just fun, games and luxury lifestyle at the PHUKET RENDEZVOUS. The event will also feature a comprehensive conference programme, covering topics as diverse as marine safety and operation regulations, boat maintenance and consumer trends.
With the new improved yachting regulations in Thailand, plus the huge expansion and demand for luxury lifestyle products in South East Asia, the PHUKET RENDEZVOUS is ideally positioned for attendees to learn about the latest developments, challenges and opportunities in today's marine, boating and chartering industries in direct relation to the opportunities and needs of South East Asia. In addition, the PHUKET RENDEZVOUS will also host panel talks by industry insiders such as magazine publishers, luxury brand representatives and celebrities, thus enhancing the overall experience for both exhibitors and visitors alike.
ENQUIRIES
Contact us now!
 Download Call To Papers (COMING SOON!)
Top island picks within a day from Ao Po Grand Marina
Phuket is famed for its offshore beauty, known the world over for its idyllic islands and beaches, and the magical seascape of Phang Nga Bay. The island is an ideal base from which to explore the Andaman region – south to Krabi, Trang, Satun and onwards to Langkawi and the Malaysian Peninsula, or North to the Similan and Surin islands, and beyond to Myanmar's Mergui Archipelago.
CHRISTOFLE YACHT STYLE AWARDS TO BE HELD DURING THE PHUKET RENDEZVOUS!
22.05.2017
The most anticipated night of the Asian yachting calendar is coming up, the Christofle Yacht Style Awards. In celebration of its 10th Anniversary and the inaugural edition of the PHUKET RENDEZVOUS…
ANDARA RESORT & VILLAS

Kamala Beach




The Paradise Group

Official Hotel Partner Andara Resort & Villas represent the pinnacle of lush, tropical living in Phuket.

Each suite and villa are designed to exist in perfect harmony with its surroundings. Natural timber and luxurious silk create a relaxing and peaceful sanctuary, whilst the exquisite gardens ensure complete privacy and guarantee absolute comfort wherever you rest.
COLDWELL BANKER PHUKET

The Coldwell Banker brand has always lived on the cutting edge of luxury, cemented by more than a century of innovation.

With over 3,000 offices in 50 countries, Coldwell Banker brings to Phuket a true global force with the power to showcase exceptional properties and reach affluent buyers around the world.
THE SLATE HOTEL

Nai Yang Beach




Pearl Village Co. Ltd.

Located on Phuket's northwest shore, Official Hotel Partner The Slate greets guests in a hidden sanctuary just moments from the expanse of the Andaman Sea.

Each suite and villa are designed to exist in perfect harmony with its surroundings. Occupying 35 acres of landscaped garden areas, the resort offers 177 luxurious rooms, private pool villas and designer suites.

CHRISTOFLE YACHT STYLE AWARDS
In celebration of its 10th anniversary and the inaugural edition of the PHUKET RENDEZVOUS 2018, industry trend-setters Yacht Style will be launching the CHRISTOFLE YACHT STYLE AWARDS that recognises the best of the maritime industry in Asia and internationally. The CHRISTOFLE YACHT STYLE AWARDS will place Phuket at the very centre of the world's yachting scene in early 2018!
SEMINARS

The PHUKET RENDEZVOUS is a highly interactive event, designed to spark innovation and inspire the ongoing expansion of the regional luxury lifestyle and marine communities through high-level technical presentations and practical workshops.

Asia is leading the world in the growth of middle- and high-income earners. There is a new attitude to luxury in Asia. From the latest gadgets to exotics cars, superyachts to bespoke jewellery, consumers in emerging markets with new found spending power are redefining what luxury means.

If you are interested in joining Thailand's premier marine and luxury lifestyle seminar and conference, then contact us now for more details!

NETWORKING

Located at the award-winning ROYAL PHUKET MARINA, the inaugural PHUKET RENDEZVOUS will bring together leading manufacturers, consumers, HNWI private buyers, collectors and traders.

The Event will offer one of the largest presentations of luxury goods ever assembled in Thailand and is specifically designed to cater for prestigious distributors and affluent consumers across the region.

No other event offers such outstanding business opportunities. Held the first week after the New Year, the PHUKET RENDEZVOUS will capture local residents and international visitors before they head back home after the holiday season.
THAILAND
Andrew Dowden
t: +66 (0) 81 892 7670
EmailPiyawan Songsawas
Thai / English
t: +66 (0) 89 890 9423
EmailASIA
Nico Monges
t: +66 (0) 80 143 4380
Email