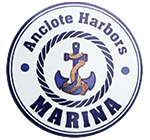 ANCLOTE HARBORS MARINA, TARPON SPRINGS, FLORIDA, USA
YACHTEZ GROUP NORTH FLORIDA GULF OFFICE AND STORAGE YARD
On the Anclote River, directly to the shores of the Gulf Of Mexico at Tampa Bay is our premier facility on the Gulf Of Mexico, to receive vessels new and brokerage by land or sea, block on work racks, repair, with launch facility using 3-travel lifts, with a new 27,000-lb capacity.   The ANCLOTE HARBORS MARINA, with dry rack and wet fixed docks monthly contracted storage, provides the best of the best care for your ultimate relaxation tool of choice…. your Boat.
Owned, managed, and family operated, whether living in the plush mansions next door, or from across the "Pond," owners know that they can leave and return, with their prized possession just as they left, intact ready to run with our preventative maintenance programs made to order per boat and owner, from small rack storage to in-water dockside. Specializing in Jet Ski Storage with Custom Racks – Hurry Limited Space Available – $150 Month Fixed Rate + Tax until spaces are full up.
YachtEZ Group, uses this prime location facility for our clients who buy from us in the Northern Gulf area, knowing that we provide not only the best product new or brokerage, but access to the best storage facilities and wet docks anywhere.  Storage height to 27′ bridge inland clearance level, outgoing limitless straight to open water.
We do the dock legwork for you, and when we recommend, we say what we know from having used and/or investigated each place we offer.
All marinas are not created equal. ANCLOTE  HARBORS have three excellent forklifts as shown above, with up to 27,000 pound lifting capacity. Many marinas only have one forklift and some have two, but the best is what we offer our owners….3-high capacity lifts means no down time, our owners assured of prime time finish, homeward bound, deal is done as signed and delivered, your boat fresh water rinsed and put away. You work hard and you don't want to be disappointed on a beautiful boating weekend because your marina's forklift is out of service and you don't have access to your boat, or worse yet, you return at the end of the day, and they can't pull you out of the water. Come by and inspect our three high quality machines that will always be ready whenever you are. We will give you the reliability you deserve and pay for.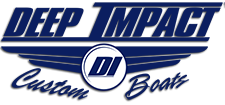 The beauty of having a full service marina is that ANCLOTE HARBORS MARINA is not only devoted to vessel storage, care, maintenance, and location, but is also a representative for new boat and brokerage boat sales by and through our parent company, YachtEZ Import And Export LLC, of Fort Lauderdale, FL.  YachtEZ Group is widely known as the South Florida Center Console specialist in having built and delivered DEEP IMPACT Custom Boats as shown above, for over 22-years.  Announced January 1, 2019, YachtEZ is now building in St. Augustine, FL, FRONT RUNNER BOATWORKS, the newest and most complete Performance, 2-Step, 24-degree deadrise, Center Console boat on the market.
Designed by SportFish master designer Erwin Gerards, of GAMEFISHERMAN SportFish fame, is his first center console hull, that comes from FRONT-RUNNER BOATWORKS delivering in three(3) custom model types.  As per his fame and specialty, the SportFish 36′ and 39′ model each available as a Cruiser or with 2nd station tower, the Sport Cruiser 36′ and 39′ pictured below, and the megayacht masterpiece, the FRONT-RUNNER BOATWORKS LS(Luxury Seating) Tender model with custom bow and stern seating, with a large center console cabin with 81″ of headroom for owners and guests out of the elements to prep for that evening ashore.
ANCLOTE HARBORS MARINA, has all that any boater will need in planning and running, all amenities consolidated into one stop-shop.  And, being a full brokerage house on premises, means we take trades.  Our long term clientele knowing that what we take in, we do not sell someone else's problem, our maintenance yard and our techs being boat builders, can fix what we need to before finding that lucky buyer.
Our prime location provides many benefits for you, the boater. Not only are we in a protected harbor on the Anclote River, located in historic Tarpon Springs, FL, but we're also only minutes from the Gulf of Mexico as seen above. This means that you'll have direct access to the pristine, white sandy beaches of the area's barrier islands, and Clearwater, FL, voted best USA beaches is located directly next door within a few short miles.
We are committed to ensuring that you, your family, and your guests have a pleasurable boating experience. Our full service includes fresh water rinsing and flushing of your boat at no extra cost. This way you can focus on more important things, Having Fun! Our High and Dry can accommodate vessels up to 38 feet and our deep water wet slips can accommodate vessels up to 45 feet.
ANCLOTE  HARBORS is also the only marina in the area that owns and operates its own Service Department, so maintenance expense is self contained. Come see for yourself the difference at ANCLOTE HARBORS MARINA – Where Boating is Always a Pleasure!… with nothing left to question.
What else you have to do….. fish??
Our Services
All New High & Dry Buildings
Fresh Water Rinsing Of Boat
90 Octane Non-Ethanol Fuel
Boat Scrubbing & Cleaning
24 Hr. Security Cameras
Engine Flushing Of Boat
Trailer Load & Unload
Plenty Of Free Parking
Floating Docks
Wet Slips
The Best Customer Service in Florida
Location, Location, Location
"We are centrally located in beautiful Tarpon Springs"
---
ANCLOTE HARBORS MARINA is conveniently located at Red Marker 40 on the Anclote River in historic Tarpon Springs, Florida. We are a 10 minute boat ride to the open waters of the Gulf of Mexico and barrier islands including Three Rooker Bar and Anclote Key. Centrally located within 1 hour of St. Petersburg, Spring Hill and Tampa, and approximately 20 minutes from the award winning beaches of Honeymoon Island, Caladesi Island and Clearwater Beach. You will also find the world famous Sponge Docks only minutes away in downtown Tarpon Springs.
You will also find the following restaurants with boat access:
Capt. Jacks, Rusty Bellies, Vickis on the River, Hooters, The Crabshack, Frenchies, Shepards, The Pub.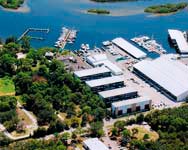 523 Anclote Road
Tarpon Springs, FL 34689 USA
727-934-7616
office@ancloteharbors.com
Mon – Fri: 8am – 5pm
Sat – Sun: 8am – 7pm
  So good, the "Boss" keeps his boat there…..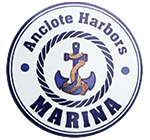 ---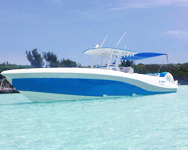 ---